ISAN DANCEHALL 3
今週の土曜日はISAN DANCEHALL VOL3!! クリスの代打として、自分がウォームアップとしてDJします。
なんだか丁度 僕の誕生日に!! それより、選曲で頭が1杯です・・・ 
このイベントの後、ナットはヨーロッパツアー40日間の長旅へ、まさしくヨーロッパを激震させるツアーになることまちがいないでしょう、僕は係長をしながら、しっかり店番長をしようと思います。  
ZUDRANGMA H.Q. RECORDS STORE, PARADISE BANGKOK & TIGER BEER
proudly presents...
ISAN DANCEHALL 3
Far Out/Far East Sound System Culture
With an emphasis on music built for sound systems, outside parties and the worldwide dancehall, from Kingston to Ubon, from Accra to Khon Kaen, join the journey through tough basslines, heavy percussion and music designed to move any crowd from around the globe. Isan Dancehall - get ready for the Afro/Asian Soundclash.....
..........................
PARTY INFO:
Date: Saturday 13th August 2011. 09pm - Late
DJs: Maft Sai, Masa Niwayama
Music policy / File Under: ISAN ROOTS, RAGGAE & DANCEHALL.
Door: 250 Baht + 1 Tiger Beer
Where: COSMIC CAFE, RCA BLOCK C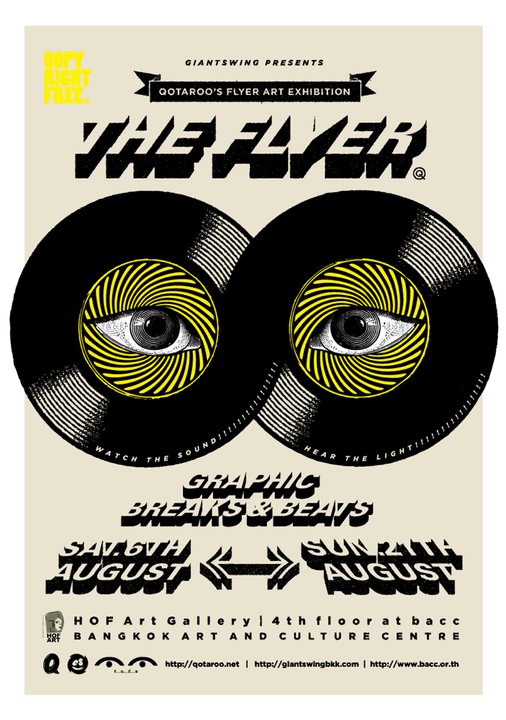 翌日はBACCにてQOTAROO君のエキシビジョン オープニングパーティーです。
色々なことで、準備に手間取ってはいますが、今週来週とガッチリ盛り上がることでしょう~
雨降って地固まる・・・ 最近 雨も多かったし、そんな感じで。 よろしくです!!
"Party" is an alternative art space, which exists between "Gallery" and "Street". Nowadays Japanese underground party scene shows its original network of organizer, DJs and artists. They can also be called "Party Punks", based on D.I.Y. spirit.
Qotaroo introduces an atmosphere of the scene through his artworks of flyer, poster and record/CD jacket. It will be a key to know a deep underground dance culture of Japan.
--------------------------​--------------
QOTAROO's Biography
Born in Osaka, Japan in 1977.
Started DJing as a House music DJ when he was a teenager.
Participated "Burning Man", the most famous freaky art festival in 2003. Then organized many parties as a booking manager of Club Zing, Osaka.
Has been producing artworks for the party flyer, CD & vinyl jacket, advertisement, WEB and apparel brand throughout Japan.
Now based in Osaka, takes part in 'Original Future Dance Party' called "POWWOW" and a creator's mixed media production "Cosmic Lab".
"QOTAROO is a graphic artist / designer and one of leaders of a party scene in Kansai (West Japan). In past, he organized many parties as a booking manager of Club Zing. Now he holds Powwow at various places in Japan dropping imagination, which comes from parties, into his designs while he circulates dance floors and designs. Like he says 'When making flyers and jackets, I think I make colors for melodies and shapes for grooves. And it's a translation from hearing to sight.' QOTAROO expresses, very naturally and closely, feelings and vibrations DJs put into sounds. 'I Watch the sound. I hear the light.' This sense is the true charm of QOTAROO's designs."
Text by Merry (ex. CAZICAZI MAGAZINE)
http://qotaroo.net/
http://ookflash.blogspot.c​om/
http://powwow.nu/
http://www.cosmiclab.jp/
--------------------------​--------------
::::THE PARTY at bacc::::
Sunday, 14th August
from 3:00pm to 7:00pm
at bacc 4th floor
DJs:
mAsa niwayama (GIANT SWING / DEEP HOUSE BROTHERHOOD)
DJ TO-RU (TALKIN ALL THAT GROOVE)
DJ Soundstylist
DJ Brwnsugrz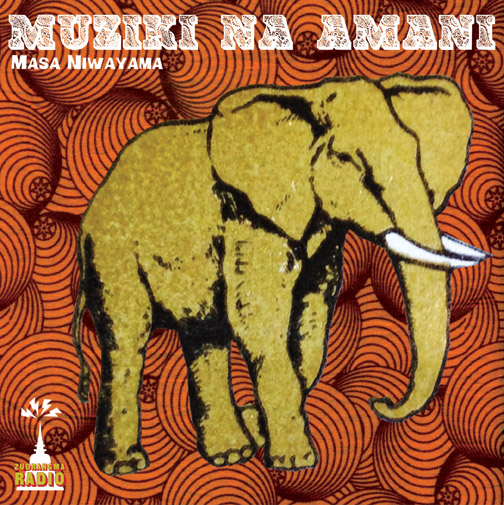 南国タイはバンコクより 僕の周りのこと 近所のこと 気になったこと あんなこと や こんなこと 書きます.  OYAMAPAN SOUND  HIROO&NK CHANとのGIANT SWING、MAFTSAIのZUDRANGMA RECORDSの事など
by masa_niwayama
S
M
T
W
T
F
S
1
2
3
4
5
6
7
8
9
10
11
12
13
14
15
16
17
18
19
20
21
22
23
24
25
26
27
28